I am Ashwin (Ash) and I am a Digital Marketing Consultant, Content Strategist, and a Freelance Blogger. I am a certified Google Partner, Bing Ads Certified, and a HubSpot Inbound Marketing Certified marketer.
I am the founder of FetchProfits.com -- a full-service digital marketing agency and we help clients all over the world setup the kind of web presence that kicks ass. We help clients with:
Branding
Information-based marketing
Blogging, content marketing
SEO
Guest blogging programs
Social Media Management
Paid Advertising and Media Buying
Lead Generation & Marketing Automation.
I practice what I preach and I have an active presence on all the sources, platforms, and freelance marketplaces that I am going to train you on.
Here are a few samples of the payments I received, and a few of my active profiles, and more (Platform wise)
FetchProfits Agency Profile on Upwork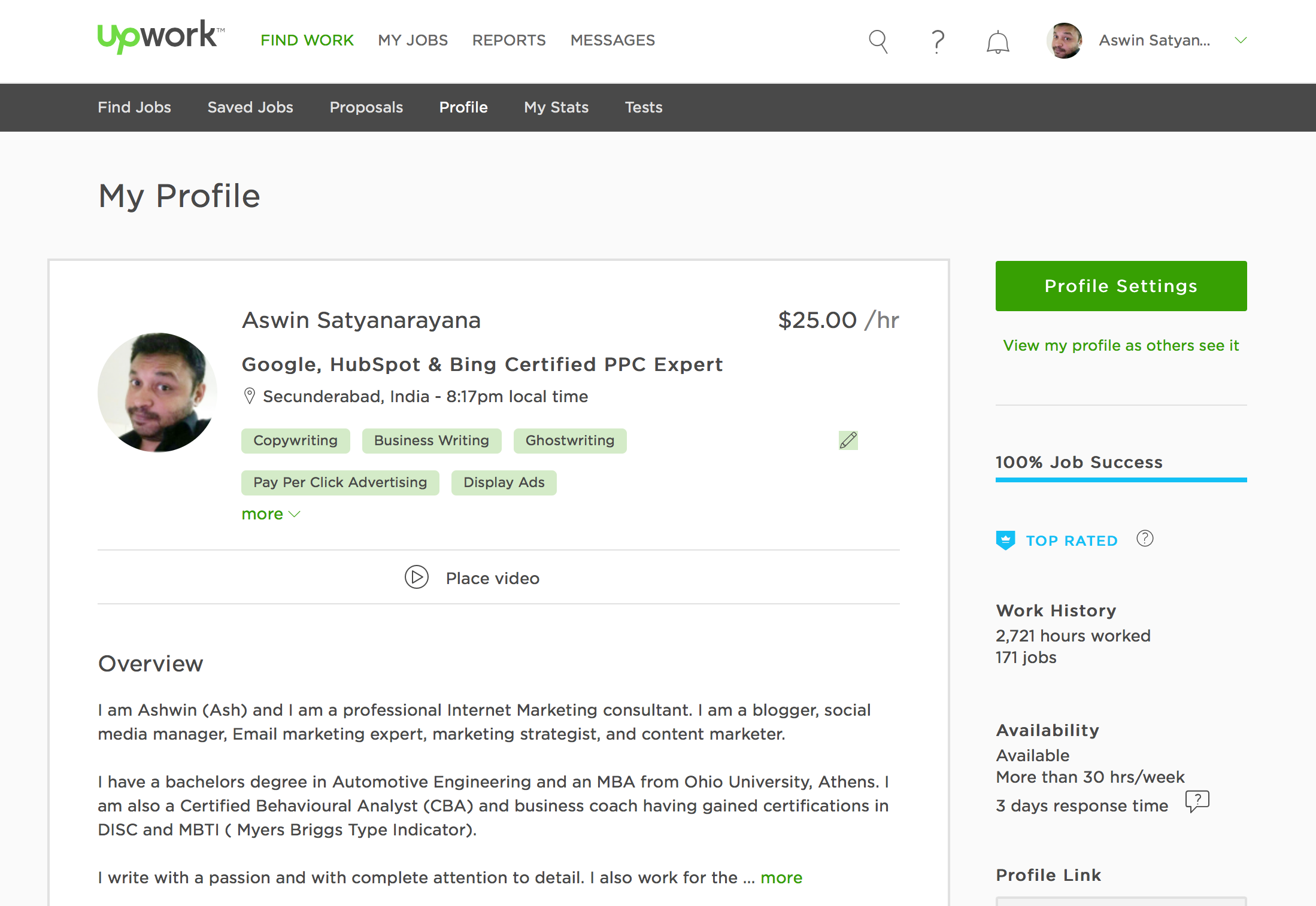 My Profile on PPH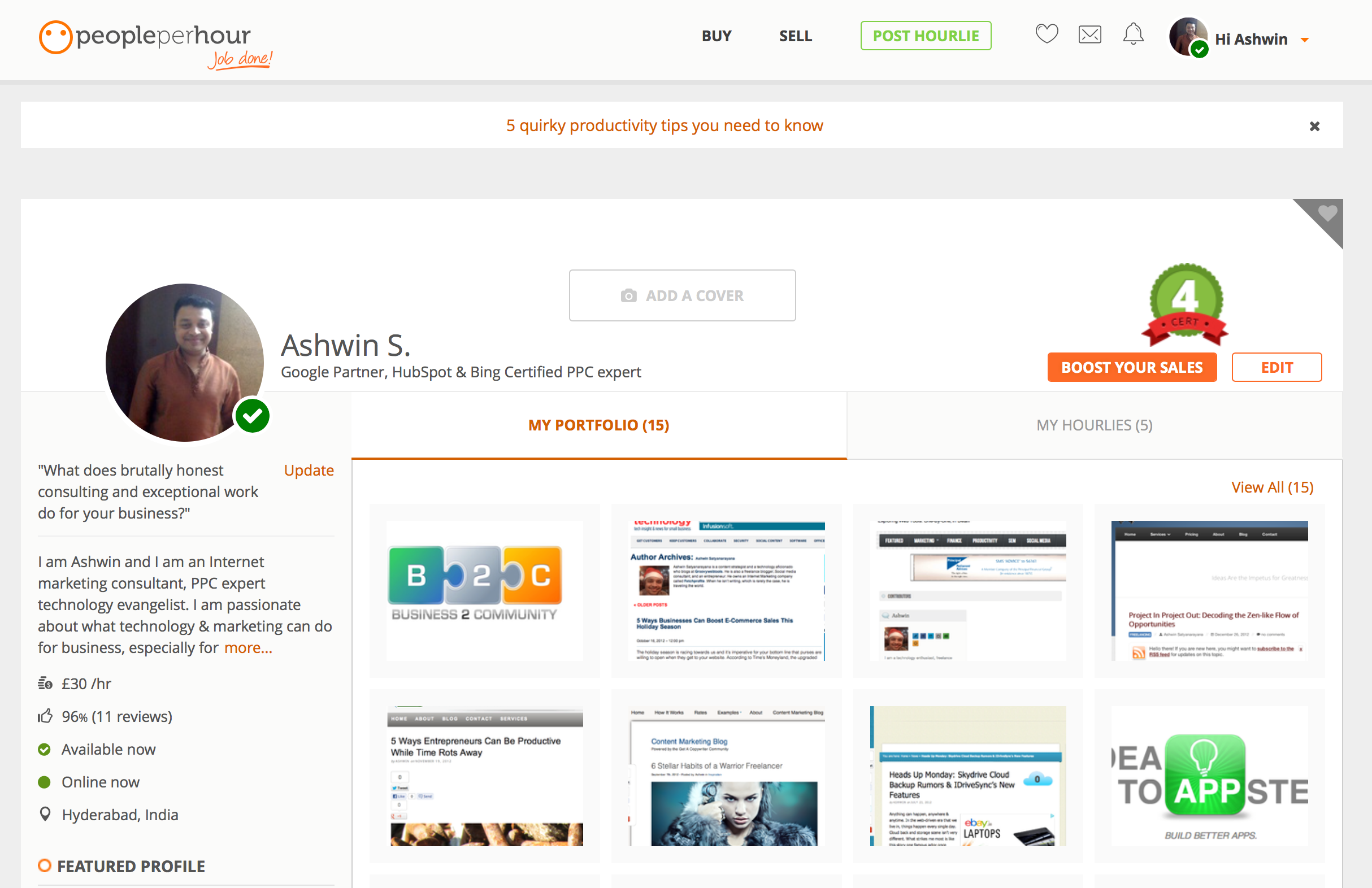 Certifications